Herods

Type
Resorts & Leisure Hotels

Location
Herzliya, Israel


Year
2015

Area
21,000 sqm


The Herods Hotel is located on Marina yacht bay in the resort beachfront of Herzliya, Israel. This area of Herzliya serves as a satellite city for high-end hi-tech companies, with retail and restaurants lining the ground floors of high-rise office buildings in a dense setting.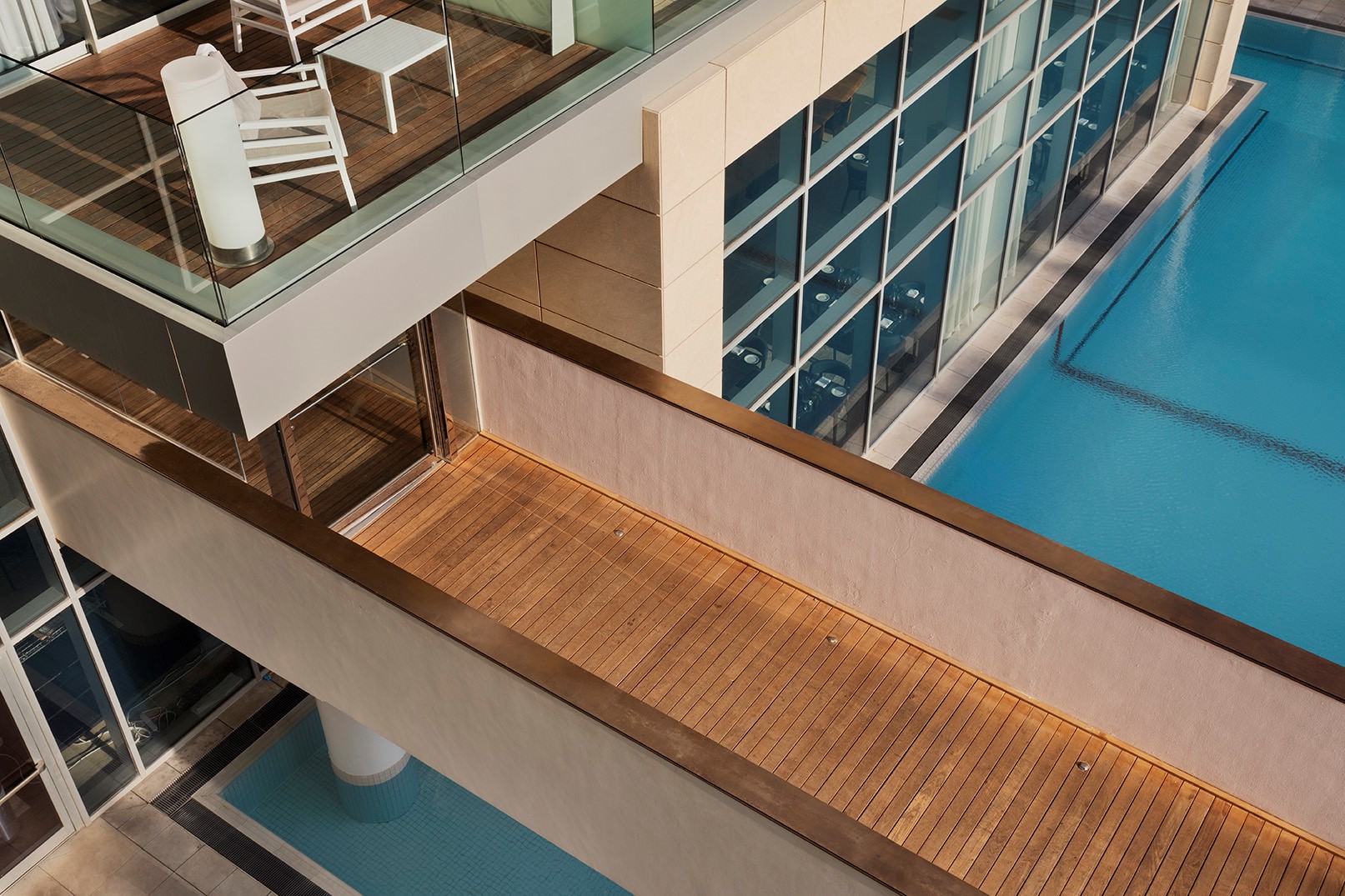 The hotel contains 162 rooms, which are partially designated as private suites with ocean views on the eastern perimeter. The hotel is constructed on reclaimed land cultivated from the Mediterranean Sea, and whose geo-thermal properties lead to the Hotel's eco-friendly and cost-effective building techniques, in keeping with the Marina's reputation as one of the greenest urban developments in Israel.
The western U-shaped wing of the Hotel is orientated towards the sea, and is characterized by the building's stepped-back facade from the third to the sixth floors, resulting in large, private terraces overlooking the ocean. The swimming pool is situated at the center of an open square, accessed from the main entrance through the insertion of a floating bridge, and lined by public spaces to create a feeling of liveliness and a space to relax.