Elma Arts Hotel

Type
Boutique Hotel & Arts Center

Location
Zichron Ya'acov, Israel


Year
2014

Area
65,000 sqm

The Elma Arts Hotel is a brutalist masterpiece set on the forested slopes of Mount Carmel. The simple yet complex design of the serpentine-shaped modular structure makes it appear to be 'crowning' the mountain.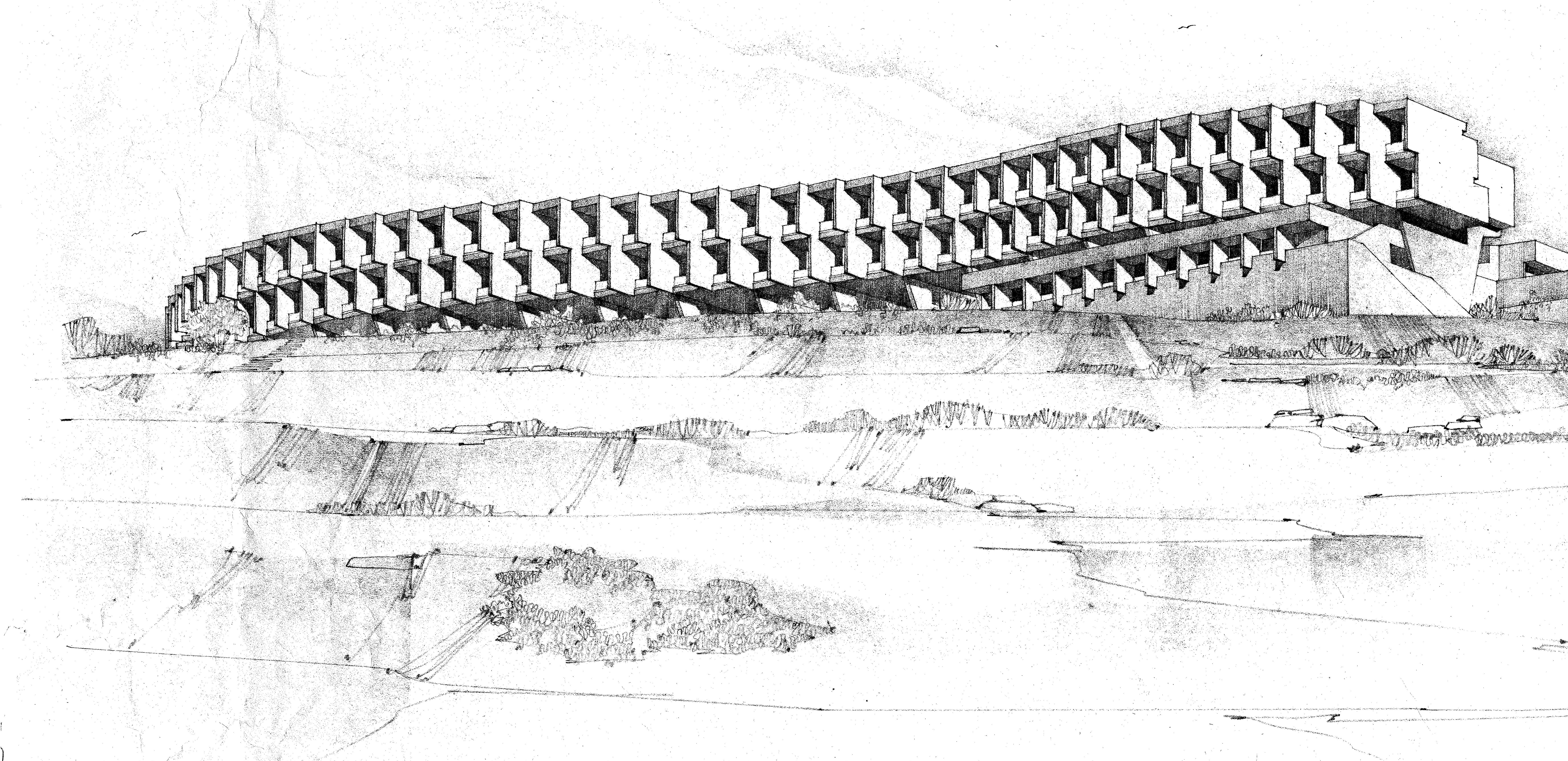 In 2010, our design team established a new modest renovation of the building to a small boutique hotel. The 7,750 sqm structure constructed of exposed concrete, contains two major sections: the guest rooms to the front, sharing panoramic views of the Mediterranean Sea, and services to the back, which lead to the nearby town of Zichron Ya'akov.
The Hotel contains 80 guest rooms: designed as humble, modular units multiplied in a wave-like form that follow the mountain's curves. By raising the units above the rocky mountain terrain, the resulting 'floating' affect provides a rare example of an architecture that synthesizes the earth and sky.
The hotel's unique character, both in terms of program and materiality, creates an immersive experience of recreation and culture, with additional public hotel facilities including a concert hall, art galleries, boutique spa and indoor pool.
The ambitious project immediately gained world-wide recognition, and various design accolades in Israel. Along with other brutalist icons, the Elma Arts Hotel is now considered one of Israel's best preserved utopian structures.
In collaboration with Rechter Architects.
Photos by Itay Sikolski.