Moiwa Village
Type
Resorts & Leisure Hotels

Location
Niseko, japan

Year
2018

Area
33,000 sqm

The Niseko United ski area accesses four inter-linked ski resorts including Niseko-Moiwa, boasting a combined 2,191 acres of skiable terrain. Moiwa is strategically located at the base of Mount Niseko, stretching from Niseko's summit (elevation 1, 308.5 m) to its base.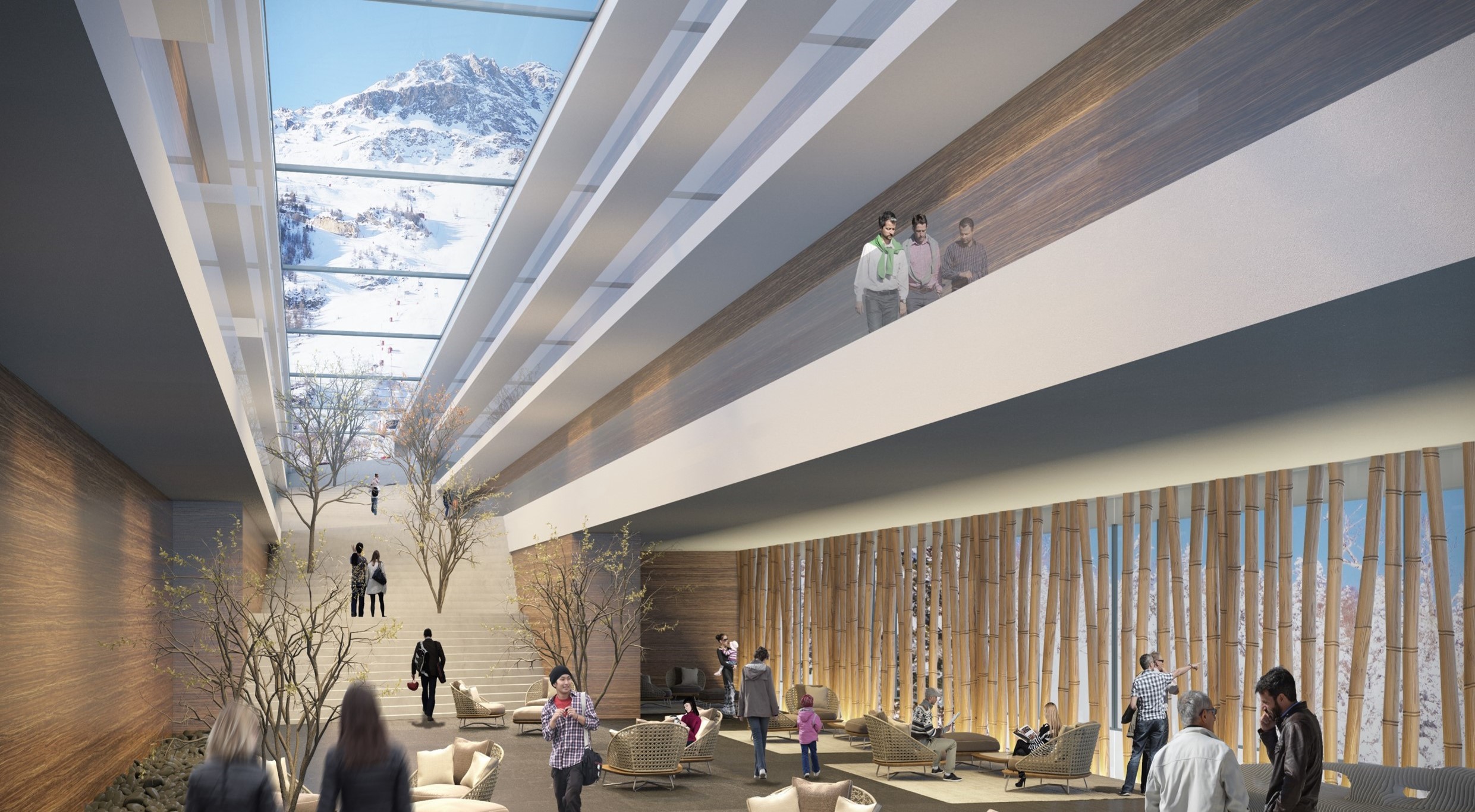 Moiwa was designated as a protected area within the Niseko National Park and is characterised by ancient caldera lakes, clean rivers and undulating farm fields. Long known as the powder mecca of Japan domestically, the Moiwa resort boasts some of the world's lightest power snow, attracting many non-Japanese skiers and snowboarders from across the Far East and Australia.
Niseko-Moiwa offers award-winning hotels, spas and onsen facilities, luxury residences, an international snow school and alpine activities. In summer, the resort transforms into a popular destination with world-class golf courses, an outdoor nature park and a host of active pursuits. The architecture is characterised by a clear and precise relationship between planned zones and the natural landscape. The hotel is located within close proximity of the main road to benefit from the site's flat topography allowing implementation of an additional level of hotel and residential apartments with views of the mountain valley.
The main hotel building is comprised of two parallel linear elements which together enclose a central atrium at the hotel's point of entry. The elongated atrium spans the entire length of the hotel, lined with winter Zen gardens and stepped access to the hotel rooms and public functions, where guests can experience magnificent views of the mountain valley through the reflective skylight above. The western retail building forms the main connection between the hotel and residential zones, designed to be accessible in all seasons with a flow of public functions and retail facilities overlooking the landscape. Beneath the building are underground family entertainment facilities that can also function as recreational areas for non-skiing guests. The orientation of the residential apartments exposes all rooms to the majestic mountainscape, with a day-lodge located adjacent to the residencies servicing all ski provisions including a children's ski park and training programs. Our design reinterprets traditional Japanese architectural elements through a characteristic bamboo facade that heavily focuses on patterns of rhythm and natural light, and interacts with the delicate glass skin of the buildings to soften the boundaries between interior and exterior, and provide a rare example of an architecture that synthesizes the earth and sky.